---
WELCOME TO THE HOW NOW? PODCAST
WHERE WE TALK ABOUT HOW TO LIVE IN THE NOW!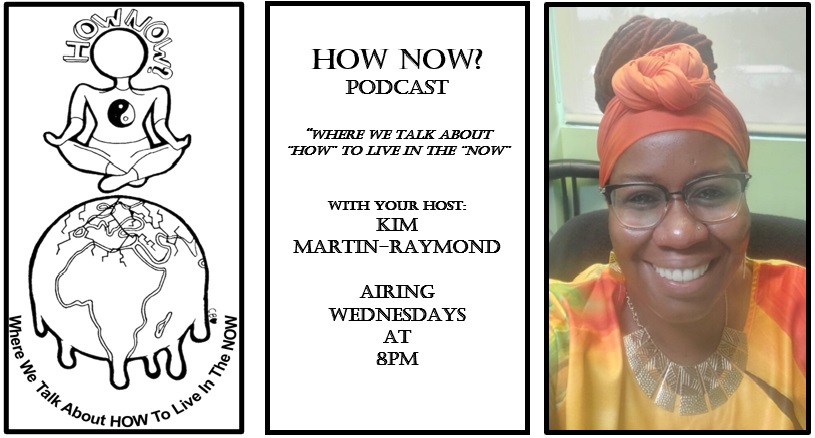 How Now? is a podcast that focuses on HOW we live in the NOW.  The show will feature guests from all walks of life who express how they are living in the now, despite the pandemic and its affects.  They will share their perspective and insight on what they have experienced during the pandemic, and how they are navigating through it in order to experience peace for themselves and those around them.
"I believe that sharing our experiences are a vital part of how we can do just that.  There is no hard and fast solution to this pandemic and its affects. We can only create new and innovative ways to establish safe spaces for individuals to express their emotions and to know that it is okay to do so in non-threatening ways.   How Now? strives to be a platform where we can promote learning, understanding and growth, that will lead us to a better quality of life in these troubling times."          Kim
You Can Follow the How Now? Podcast By Clicking on One of the Banners Below:



 
 


Be sure to click "Follow" for alerts on all upcoming shows and click like, share, or leave a comment!
Upcoming Shows
January 13, 2021 - Live Well, Live Now, Inspire
January 6, 2021 - Attitude of Gratitude
December 30, 2020 - Making Law of Attraction Work for You Whether You Believe it or Not
December 23, 2020 - Me and My Shadow
December 16, 2020 - Amen and Ase...How We Give Praise
December 9, 2020 - I Had COVID-19, But It Does Not Have Me
December 2, 2020- Who Do You Want to Be During COVID-19?
Want to be a guest on the show or have questions about How Now?
 Enjoying the Podcast?  Leave a comment below!
---