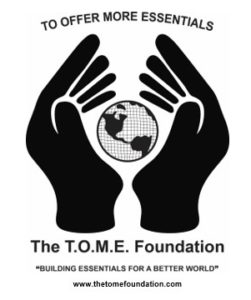 I am blessed to be a board member of this wonderful organization.  Your donations are greatly appreciated, as we seek to bring aid to the people of Belanger, Haiti and eventually WORLDWIDE!
Please follow and donate to:
THE TOME Foundation
at
Their Mission
To offer more essentials to impoverished people in global communities, by spreading the teachings of Christ to inspire and motivate them to rely on God, themselves, and their natural environment. Programs include spiritual support, workforce development, preventive healthcare, recreational activities, and local school support.
Here is a picture of our recent trip to Bellanger, Haiti where we took temperatures, gave out treats, and distributed backpacks at one of the local schools.