Meet the Founder of RedeFINDing You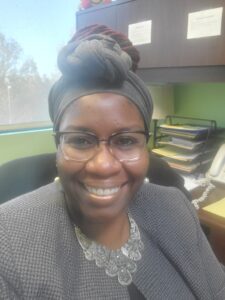 KIM MARTIN-RAYMOND
Ordained Minister
Certified Spiritual Life Coach
Professional Speaker/ Author
Violet Light Reiki Master
Podcast Host
Queens, New York native and Atlanta transplant, Kim M. Martin-Raymond is an ordained minister, professional speaker, certified spiritual life coach, author, and violet light Reiki master.
Kim is also the host of the "How Now?" Podcast, where she and her guests talk about HOW to live in the NOW.
Kim helps her clients experience spiritual breakthroughs in their relationships and lives, that allow them to fully surrender to the path God has for them. Through her workshops and publications, her clients receive the tools they need to align their minds, bodies and spirits. The information and materials she has developed are based on the foundational principles of the Holy Bible.
In her workshops, Kim shares her own testimony of tragedy and transformation; from filing for divorce for the third time, to empty-nesting; to losing her 16-year-old daughter to a brain aneurysm. She is passionate about helping individuals "redeFIND" themselves by rediscovering their life's passion and purpose. Kim discusses the importance of time management, self-care, meditation, and being present. Kim shares her motivational messages through her three-book, "From the Sideline" series entitled, "30 Days of Inspiration, "30 Days of Transition, and "30 Days of Transformation".
Kim currently holds a bachelor's degree in Business Management and a master's degree in Business Administration.
Kim enjoys meditation, listening to Jazz, Classical, Gospel, and R&B music, reading, writing, working out, and spending time with her husband, Jerrod, daughter, Kristine, and granddaughter, Quinn.